Outdoor Exploration
Blackhawk offers countless opportunities to explore nature, and our outdoor exploration programs for children teach them skills like fire building and cooking. Check out our upcoming programs and events!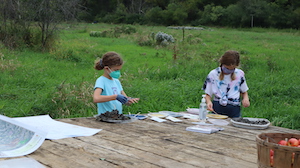 Blackhawk's first-ever Outdoor Exploration Days are FULL!
HUGE thanks to board member Jill Stevenson and intern Lily Hubanks for putting this new program together!
Register in SkiClubPro (search for "Outdoor Exploration Days").
Cost: $60 for the series
Dates: April 3, April 10, May 22, June 5, 2-3:30pm are FULL
Max number of children: 40 (grades 1-8)
Each class will be very active, exploring Blackhawk's land in age-appropriate ways, with an emphasis on stewardship. Each class will focus on on the following topics:
April 3: Creating shelters: Explore the needs of humans and animals who live at Blackhawk and use natural materials to build a shelter.
April 10: The role of fire and outdoor cooking skills.
May 22: Native plants: Learn to identify native and non-native plants, create a plant superhero cape, and plant hundreds of native seedlings.
June 5: Fish and fishing. 
Participants may be split into age or ability groups or combined into mixed-age groups, depending on the activity. For more information or to volunteer to help, contact Jill Stevenson (jill.stevenson@blackhawkskiclub.org)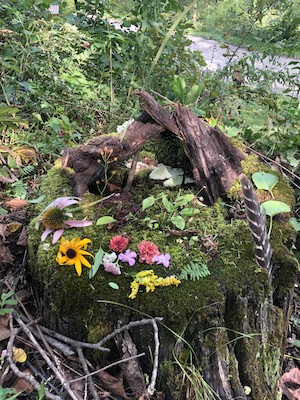 Upcoming Events
Members-Only Family Campout April 29
Bring your whole family (and your own food and drink) and pitch your tent/hang your hammock behind the Biathlon Haus at the bottom of Hill 2 at 5pm. Evening games and night hike, too! Join in even if you don't spend the night!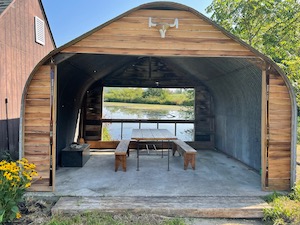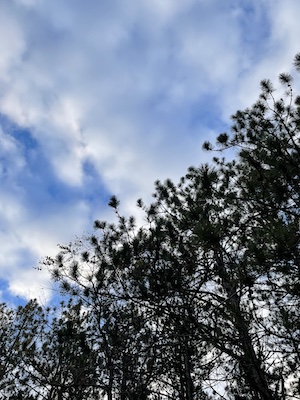 Blackhawk offers plentiful hiking trails to enjoy in all seasons, whether you're wearing running shoes in the summer, hiking boots in the fall, or snowshoes in the winter. Enjoy our Story Trail on foot in warmer months or on Nordic skis in the winter. Join us for quarterly night hikes.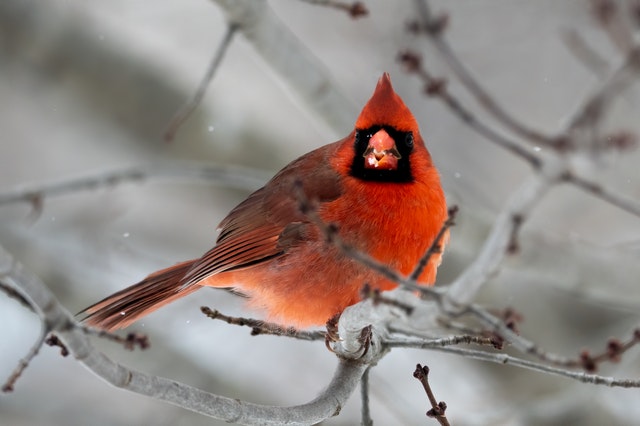 In the spring of 2021, we held our first birding hike, with Ben Lizdas, nordic skier and professional birder. We plan to continue to hold birding events and encourage members to enjoy birdwatching on their own.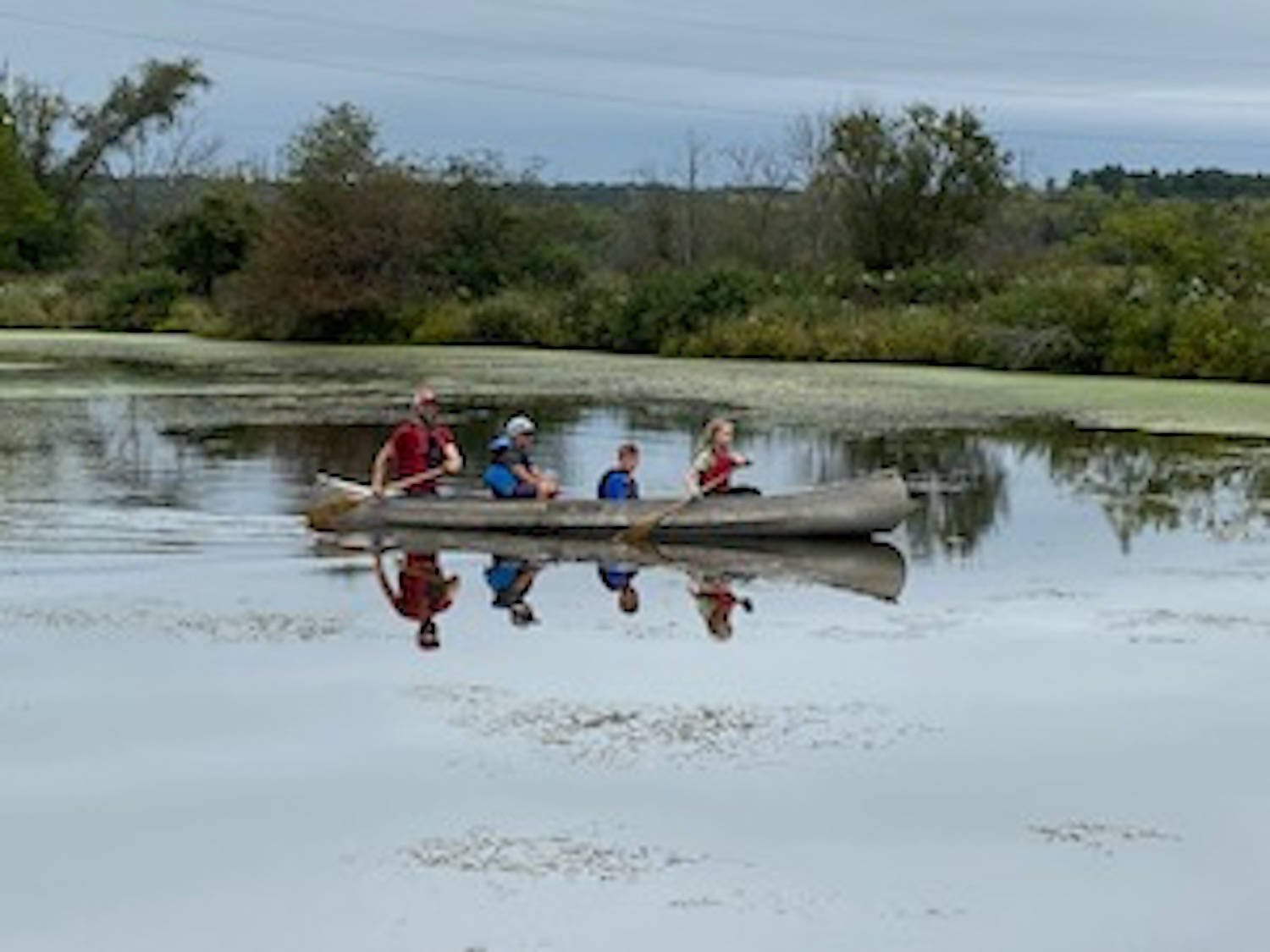 Our first family campout took place October 15, and our second is scheduled for 4/29!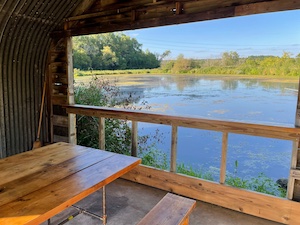 Blackhawk membership gives you access to the best picnic spot in town: the Otter Den Nature Center! A green heron is a regular on the partially-submerged log in front. The Otter Den hosts regular events for all ages: Walk our new story trail, try out letterboxing, enjoy a nature craft, use our new selfie stand, go fishing in the pond, explore the stream, and build fairy houses.