Happy summer! We look forward to seeing all of our members on the mountain bike and hiking trails, birdwatching, visiting the Otter Den, and whatever other outdoor exploration activities capture your interest this summer!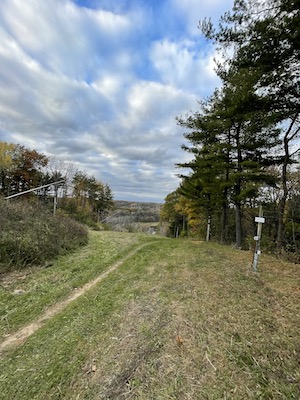 First Annual Blackhawk Running Event August 27 
Join us for the first annual running event at Blackhawk this summer. The "Run the Hawk Trails" Event includes ultra runs for the hardcore runners among us and a fun run for everyone else! Learn more about the event here, and check out the options here. Hope to see you there! 
Car Tags & Gate Information 
Car tags will be mailed to you; allow 3-4 weeks for delivery. Save your car tags; they are like a license plate--we send updated stickers every year. 
Gates are open during the day and evening.  If you arrive to a closed gate, you may park outside of the gate and ride/hike.  If you will be out past sunset, please park on the road side of the gate. 
Dogs at Blackhawk and Biking, Running, and Hiking Etiquette 
We love our furry friends! Dogs at Blackhawk must be under control at all times and on leash in parking areas, near buildings and whenever encountering other club members using the facility. Please avoid bringing your pooch during busy hours and during programming. Dogs are not allowed on snow during winter.    
Biking/Hiking/Running Etiquette: Whether biking, hiking or running, please be courteous to each other. The trails are shared among bikers, hikers, and runners, beginners and experts, new and seasoned members, children, youth and adults.    
1.Ride Safely. You're responsible for avoiding objects and people. Ride within your ability. Start small and work your way up.   
2.Protect Yourself. Use an appropriate bike, helmet, and protective equipment.   
3.Know the Trails. Conditions change constantly; plan and adjust your riding accordingly.   
4.Stay on Designated Trails. Stay on trails and ride in the direction indicated. Avoid riding on the roads. Bikers must avoid grass hiking trails including descending hill#6.  
5.Respect our Trails. Do not ride when trails are wet or closed for maintenance.   
6.Be Visible. Do not stop where you obstruct a trail, feature, landing, or are not visible.   
7.Look and Yield to Others. Stop when crossing roads and yield to riders coming up a trail. When overtaking, use caution and say, "passing on your left."   
8.Communicate. Tell us if you see unsafe conditions or riders or are involved in or witness to an accident. Contact our Trails Director (pat.remington@blackhawkskiclub.org) and the Board (Board@blackhawkskiclub.org)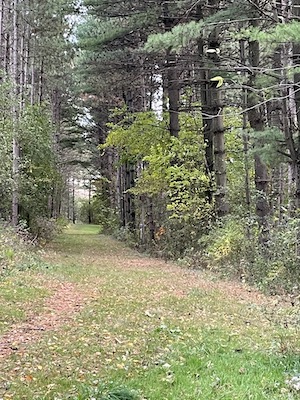 Prime the Pump Update  
Thanks to your generosity, we are two-thirds of the way towards our goal of $120,000 to pay for the high capacity well.  This summer we plan to install the piping from the pump in the pines to the cooling pond near the Otter Den (that's a lot of pipe!).  This will take volunteer efforts as well as continued financial support for the project.  We still need to pay for the pump, piping, and electrical work (donate here!).  Please let us know if you would like to help put in the pipes or in any other way! Board@blackhawkskiclub.org 
Reminder to update your household info in our new SkiClubPro platform 
The sooner the better! Full and Limited access members will need to on-board to the new platform before registration in September.   
Summer Volunteering
Weekly work crews will be added as the season progresses and would welcome anyone to join us. To learn more about more volunteer trail opportunities, contact pat.remington@blackhawkskiclub.org. 
Bike Ambassadors help promote safe riding, and answer member questions. Interested in joining our crew?  All you have to do is come and ride for 2 hours each week. If you're interested, check out the details here. 
We are looking for youth mountain bike instructor volunteers for weeknight summer and fall sessions. Previous instructor experience isn't required; training is included. Email Kelley Linnan for more information and to volunteer. 
Upcoming & Ongoing Events 
Nordic Ski Team MS/HS Summer Training, June 8-Aug 13 (Mondays at club) 
Nordic Ski Team Summer Camp, June 24-25  
Youth Mountain Bike Lessons (June-August, East Chalet), Mon, Tue, Thur 6-7pm, Wed 4:30-5:30 
Ninja Bike Clinic, August 20-21
Middleton Mountain Bike Team practice (Aug-Oct) 6-8pm
Ski Jumping (April-June) Tue/Thur 5:30-7:00 
Masters Biathlon & HS youth biathlon (May-Oct) Wed 5:30-7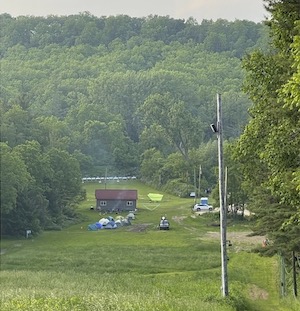 Biathlon camp attracted 25 athletes ages 11 and up for 3 days of training, technique and fun!