Registration is Underway! 
Registration for returning Full and Limited Access Members began September 19 and is going well! New member registration begins Monday, 10/3, at 7pm! Keep an eye out for our member welcome email.  
Note: Keep your parking pass! We update with annual stickers, so don't throw away the plastic original pass.  It's like a license plate; just add a sticker each year! 
Pump Installed 
We are so excited to tell you how well the project is going (pun completely intended!). Last week, the pump was installed into the giant hole that leads to water. This pump will provide up to 700 gpm of water to keep our cooling pond full. Welding of steel pipe from the pump to the pipes will take place later this week! The next step is to put together the irrigation piping which will carry the water to the pond. Some parts will need to be buried, so watch for disrupted ground over the next few weeks. 
We continue to welcome your generous support both in terms of monetary donations and for the many hours of volunteer work that some have put in.  So if you haven't given yet, please consider a donation before the snow flies! https://www.blackhawkskiclub.org/donate. Questions or interested in volunteering? Please let us know: Board@blackhawkskiclub.org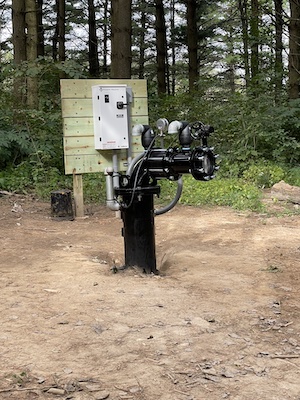 Trail Volunteers Needed 
Volunteers keep our club running in all seasons! We need volunteer mowers, trimmers, and folks to provide general help with odds and ends! Sign up here: 
https://www.signupgenius.com/go/10c0d44a8a929a5ffc61-fall 
Fall Nature Exploration  
We are seeking a new Nature Exploration intern to build upon Lily Hubanks's great work this past year! Interested? Email Jill Stevenson: jill.stevenson@blackhawkskiclub.org 
Run the Hawk Recap
The Run the Hawk trail run was a great day of playing in the dirt and mud for those remaining after 2pm. Thank you to all the participants who signed up for Run the Hawk Trail Runs and to the many volunteers who helped put on a great event. Participants ran a total combined 788 laps and 1721.8 miles and climbed 288,510 ft. Also, how could we forget about the storm that developed within 5 minutes and dropped lightning directly next to the hill, to give us all quite a surprise? So all those crazy numbers were accomplished with a 20+ minute intermission and the hill as a slip & slide for the last 6 hours. This was one for the books, and we hope to see you out at next year's event!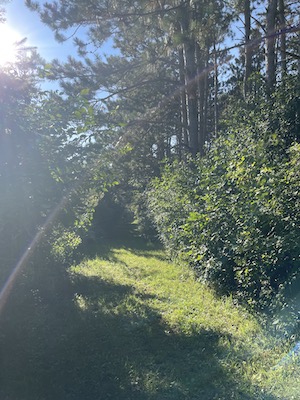 Upcoming & Ongoing Events 
Ninja Mountain Bike clinic, Oct 15-16, 8am-5pm 
Fall Youth Mountain Bike Lessons (Sept-Oct, East Chalet): T 5:30-6:30pm 
Masters Biathlon & HS youth biathlon (Sept-Oct) Wed 5:30-7 
Need Winter Sports Gear? We Can Help! 
As we start thinking about winter sports, we also start thinking about gear! Here's our current roundup of great places to buy and rent winter gear. Shop the Blackhawk fall sale by October 16 to rep Blackhawk in style. Email us if you have more ideas! 
Enjoy the fall at Blackhawk!