Happy October, members! Hope you're enjoying the beautiful fall season. Come ride or hike at Blackhawk; the light and colors are beautiful!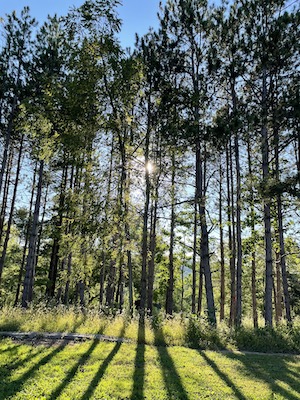 Need Winter Sports Gear? We Can Help! 
As we start thinking about winter sports, we also start thinking about gear! Here's our current roundup of great places to buy and rent winter gear. Shop the Blackhawk fall sale by October 23 to rep Blackhawk in style. Nordic skiers, including MS/HS Nordic team members, if you want Blackhawk Nordic ski gear, that sale also goes until 10/23. 
Registration is Underway! 
Registration for new and returning Full and Limited Access Members is going well! Reminder to keep your plastic parking pass; we send annual stickers each year to update the dates. If you have misplaced your pass, please contact membership@blackhawkskiclub.org. Stickers and passes will be sent out at the end of October. You may use your membership anytime, just place your receipt on the dashboard.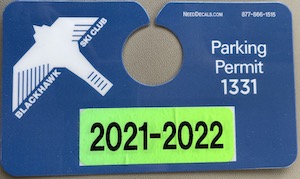 Well & Pump Update 
Our new well is closer to being complete! Thank you to Casey Bingham, Joe House, and Rick Hardy, who have been leading the effort ,as well as to BART families for setting out the 1500 feet of pipe and the many skilled contractors (welders, electricians, Municipal Well) we have hired. Once ready, it will provide up to 700 gpm of water to keep our cooling pond full for snowmaking! Some piping will need to be buried, so watch for disrupted ground over the next few weeks. 
We continue to welcome your generous support, both in terms of monetary donations and volunteer time, so if you haven't given yet, please consider a donation before the snow flies! https://www.blackhawkskiclub.org/donate. Questions or interested in volunteering? Please let us know: Board@blackhawkskiclub.org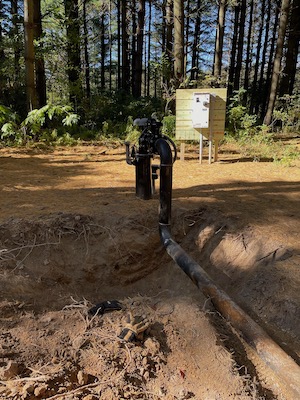 Volunteers Needed 
Volunteers keep our club running in all seasons! A huge THANK YOU to Don Wiley who has been string trimming in preparation for the winter! But we need more than just a couple of people – we need everyone to contribute in some way. 
We're in the midst of some fall chores on the ski hills and are also thinking forward to what we'll need help with this winter. Sign up here: https://www.signupgenius.com/go/10c0d44a8a929a5ffc61-fall 
Take a look at our additional volunteer needs here.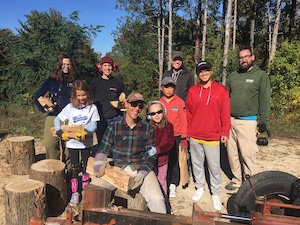 Volunteer as a Ski or Snowboard Instructor! 
Do you enjoy being outside and working with kids? Looking for an opportunity to volunteer? We are looking for ski and snowboard instructors to help teach lessons throughout the week. Previous instruction experience is not required, and training is included.     
Join us for an informational Zoom meeting on Thursday, November 3, at 7:30pm.  We will go over plans for the season, what to expect as an instructor, and answer any questions you may have. Click here to join the Zoom meeting. 
Questions? Contact Kelley Linnan.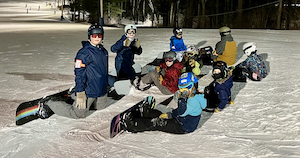 Upcoming & Ongoing Events 
See the Club Calendar for the complete listing 
Member Tour Saturday 10/23, 11am, meet at West Chalet 
Fall Nordic Kids Sundays, 2pm 
Fall Youth Mountain Bike Lessons (Sept-Oct, East Chalet): T 5:30-6:30pm 
HS youth biathlon (beginning October 26) Wed 5:30-7 
Advanced Middle School youth Biathlon (Thursdays, beginning Nov 17) 5:30-7 
Beginning Middle School youth Biathlon (Tuesdays, beginning Dec 8) 5:30-7 
Alpine Ski & Snowboard School Instructor Kickoff Mtg. 11/3, 7:30pm, on Zoom 
HS Nordic Ski Team dryland practice begins 11/12 (MW 5:30-7) 
MS Nordic Ski Team dryland practice begins 11/30 (MW 5:30-7)