Mountain Biking
Summer and Winter Biking Fun!
Blackhawk members have access to a network of mountain bike trails for riders of all abilities. We have transformed out trails from "old school" rocky, rutted, fall-line trails to new "flow trails" that are wide, fun, fast, and sustainable. We're open both summer and winter, with occasional closings due to rain or icy conditions. Any club member can use the trails. Mountain bike-only memberships are available ($25/single, $50/family). And lessons are available for kids during the summer (see below).
Trail Conditions- https://www.madcitydirt.com/index.php?action=trailconditions
WINTER SEASON BIKE TRAIL MAP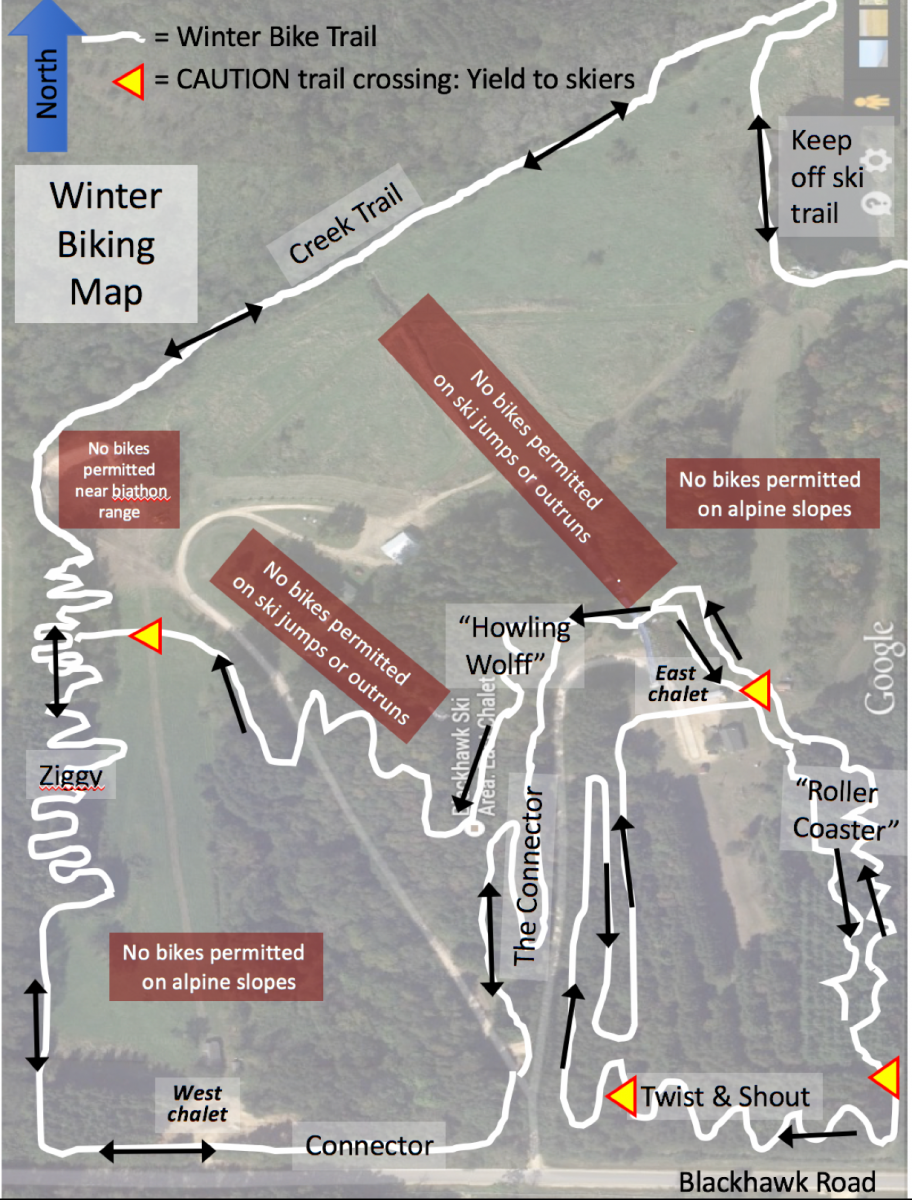 WARM SEASON BIKE TRAIL MAP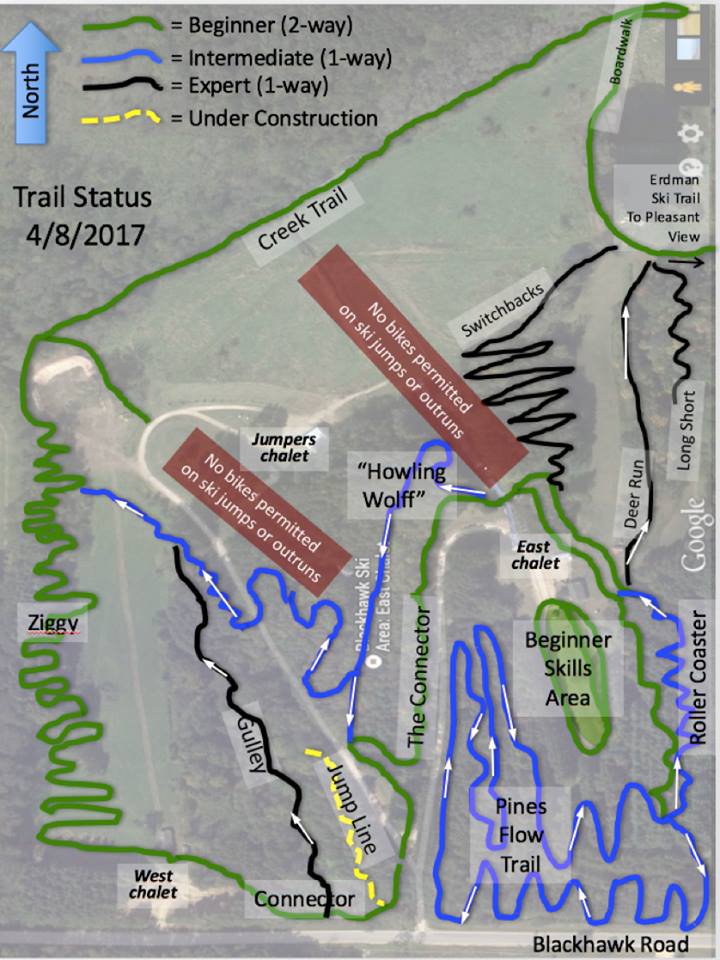 Blackhawk Kids Mountain Biking Program
Registration is now open! Use the Member Login button at top/right of page.
Download a PDF on the 2018 Kids Beginner/Intermediate Mountain Biking Program.
Download a PDF on the 2018 Kids Intermediate/Advanced Mountain Biking Program.
For more general information about Mountain Biking and trails, please contact via email: Mountain Biking