Hours of Operation
Open Alpine Skiing (rope tows open & volunteer Ski Patrol on premises):
Monday  3:00pm - 6:30pm
Thursday  6:00pm - 9:30pm
Friday  6:30pm - 9:30pm
Saturday 12:00pm - 6:00pm
Sunday  12:00pm - 6:00pm
Nordic Skiing (Cross Country):
Allowed at any time.
Mountain Biking:
Allowed at any time.
Land, Facilities, Equipment
On our sixty acres of land we have  downhill and cross country ski trails, four ski jumps, a new biathlon facility that includes a 10 pt shooting area and five miles of mountain bike trails. We are in the midst of revamping our outreach program, and we have an active Ski Patrol that is affiliated with the National Ski Patrol System to promote safe skiing.
Over the years, we have built facilities and acquired maintenance equipment, including three heated chalets, snowmaking equipment, and machines to keep the slopes well groomed.
Map of Grounds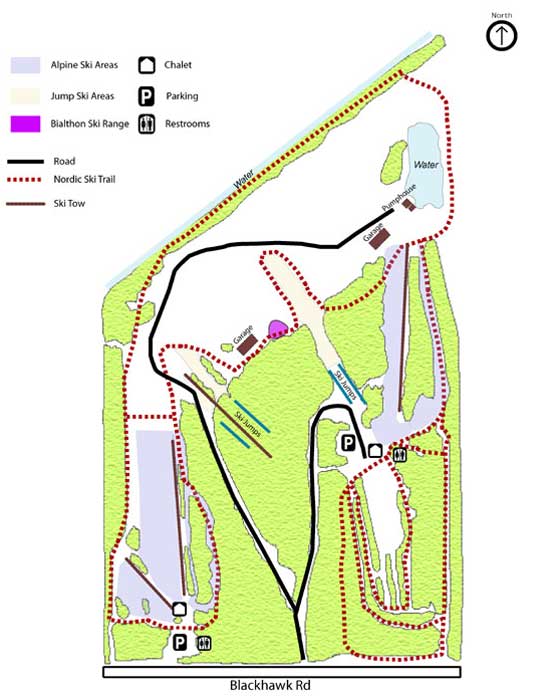 Biking Map